Happy Friday! Ponytails Designs has a new template set for you today. Templatopia Vol.14 features single photo layouts with lots of wonderful clustery goodness. These templates let your photo clusters take center stage, so your memories can shine! 30% off this week.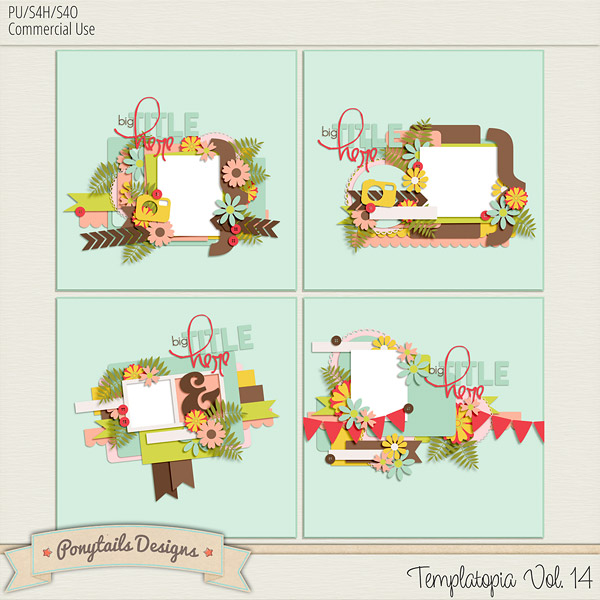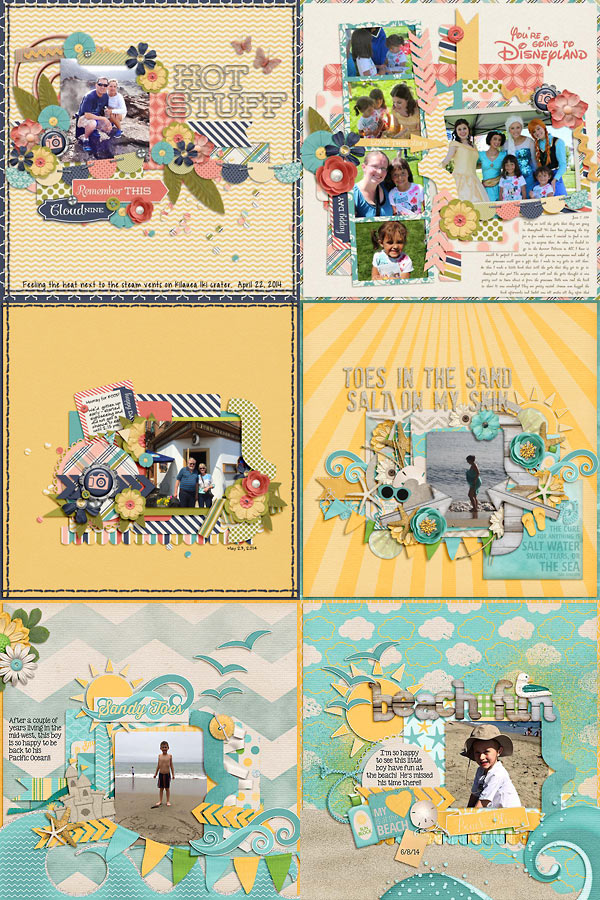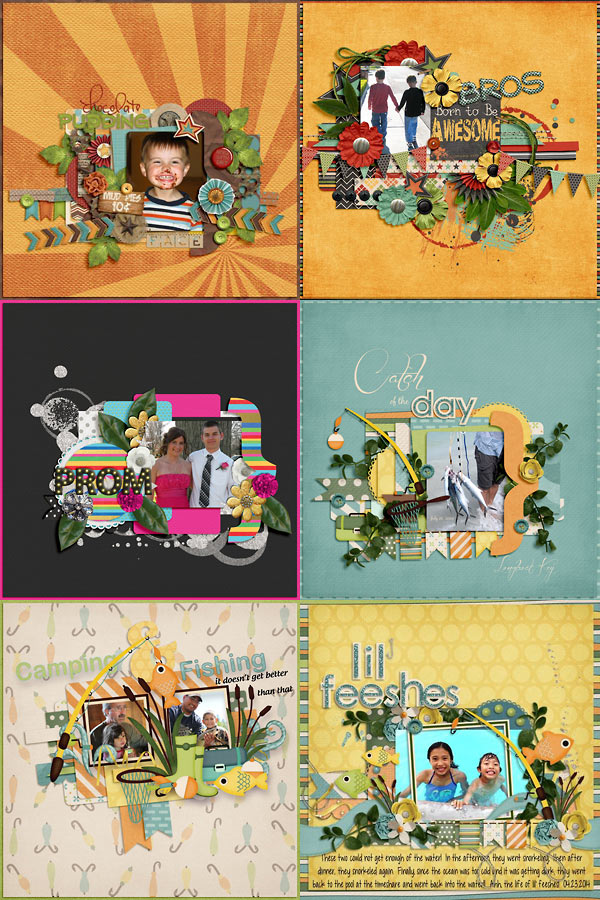 One of the things that I love about templates is that they are so versatile. They really are just a blueprint to help you get started. You can use them as-is or completely change them up! Check out Kristal's page below. She wanted to add in some extra photos so she combined shapes from a couple of the templates and flipped things around a bit to come up with a really unique page. To be honest I had to look at it for a bit to figure out which template she started with! You never need to feel limited by the templates in your stash. If you love a template but it doesn't quite work for you, then make it work for you! (By the way, Kristal used Happy Day to make this page. It's not too late to get it for free when you play along in the
Mini-kit Challenge
at GingerScraps!)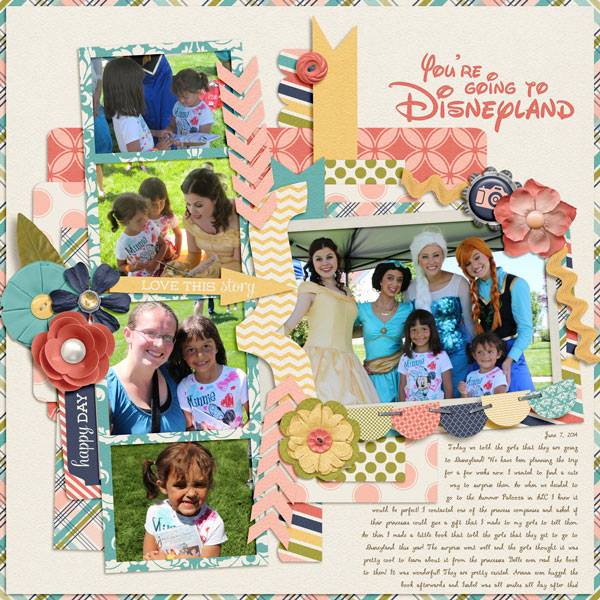 I just have to add that Kristal's idea of having the Princesses tell her girls that they're going to Disneyland is the coolest idea ever! I'm totally doing that when it comes time to take Sarah!
Just one last thing from me.... Ponytails Designs is now on
Instagram
! (@ponytailsdesigns) I've been using IG in my personal life for some time now, but opted to keep it private (unlike my Pinterest boards, which can be followed
HERE
.) Now you can catch little glimpses of my work process, sneak peeks of new releases, and other fun stuff. In a shameless effort to get more followers, I'm giving away my new template set! Just "like" my post on Instagram and you could win! Winner will be announced on Monday morning.
Did you know?
Did you know that you can double-tap on an image in Instagram to "like" it? Thanks to Chelle of
Chelle's Creations
for sharing that little tip!